PROFILE
Learned Translation Agency, established in 2000 and headquartered in Chengdu, P.R.C., is a translation service company that has produced the most reliable translations in the Global Translation Industry. We offer high-quality translation, interpretation and localization services.
As a professional translation agency, our commitment to quality is evident in our strict selection of expert translators and our unique 4-step process. We provide document translation in over 40 languages including web page and website translation, technical manual translations, medical translation, and legal translation. Some of the language services we provide are German, English and French translations, Russian translations, Arabic translations, and 40+ more.
Learned Translation Agency employs more than 80 translators, 12 project managers, 5 native-speaker translators and 8 proofreaders, who are responsible for coo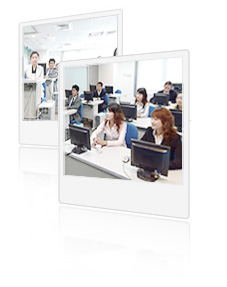 rdinating over 200 freelance translators worldwide. We deliver valuable services to a wide range of monolingual and bilingual users, including professional translators, businesses, government agencies, educational institutions, and individuals.
Given the increased demand for bilingual communications, Learned Translation Agency will continue to seek the tools necessary to provide our clients with the best services available. Constantly striving to meet client demands, we will continue to secure our place as being the most effective and reliable resource for global communication.
Maintaining strong client relationships over the years, our company stresses client satisfaction and coordinates a range of solutions, customizing each project to suit each and every specific need. Learned Translation Agency possesses the rare ability to offer constant support for large scale projects by employing experienced professionals.

SERVICES

Translation Services
Interpretation Services
-Consecutive Interpretation
-Simultaneous Interpretation
-Telephone Interpretation
Proofreading Services
Localization Services

LANGUAGES

WE HAVE THE EXPERTS IN YOUR DESIRED LANGUAGE
Our language experts speak and translate in over 40 different languages and are located on every continent in the world. They are familiar with the idiosyncrasies that exist within the particular culture in which you wish to market your product.
The following is a list of the some of the languages we serve by region, if you do not see the language you are looking for, please contact us: +86 28 8618 3368.
English, Portuguese, Spanish, Danish, Dutch, Finnish, French, German, Greek, Irish, Italian, Norwegian, Portuguese, Swedish, Bulgarian, Croatian, Czech ,Estonian, Hungarian, Latvian, Lithuanian, Polish, Romanian, Russian, Serbian, Slovakian, Slovenian, Turkish, Ukrainian, Arabic, Farsi, Hebrew, Nigerian, Bengali, Burmese, Cambodian (Khmer), Chinese(Mandarin & Cantonese), Hindi, Indonesian, Japanese, Korean, Laotian, Malay, Mongolian, Nepali, Thai
SPECIALTIES
We choose the right specialists for your project. Having more experts in more languages means that your project is ALWAYS of the highest quality. Even if you have a unique or obscure specialty, we have the right translator for your project. We also provide proof of certification and notarization with all our translation projects.
Specialties include:
General Business Material
We have experience translating a broad range of general business material in a host of languages.
Human resources: HR policies, job descriptions, training presentations...
Internal documentation: internal procedures, codes of conduct...
Information technology: documentation & specifications of all types....
Product literature: labels, packaging, instructions, descriptions, user guides...
Sales & Marketing
Given that successful sales and marketing is key to every business it is essential that such material be translated with a certain panache to give your company the best possible image.
Sales: client proposals & presentations, tender documentation...
Marketing: brochures, websites, promotional mailings...
Public relations: press kits, press releases, press cuttings, product reviews...
Financial Documentation
In translating financial texts, it is not only essential to have intimate knowledge of the requisite terminology, but also to have a clear understanding of the different practices in each local market and to tailor the translation accordingly.
Financial reporting: separate & consolidated financial statements, notes...
Marketing literature: investment fund fact sheets and brochures, performance updates...
Research: market commentary, analyst recommendations...
Internal documentation: IAS / IFRS documentation, accounting policies, reporting guides...
Investor relations: earnings, corporate announcements, press releases...
Legal Documentation
Given the potentially binding nature of legal documentation, the translation of such material requires a high degree of specialization with accuracy and the use of exact terminology being of prime importance.
Contracts: MOUs, terms & conditions, service agreements, sales agreements, employment contracts...
Corporate documentation: articles of association, memoranda, bylaws...
Litigation & arbitration: court rulings, court orders, court pleas...
Real-estate: conveyances, lease agreements...
REPUTATION
Since we started out in 2000, we have built up a reputation as a reliable partner for companies worldwide operating in a range of industries (e.g. Banking, Construction, Energy, IT, Manufacturing, Shipping, Telecommunications, Tourism). Here are some of the clients for whom our team has worked:


| | | | | |
| --- | --- | --- | --- | --- |
| | | | | |
| | | | | |
| | | | | |
| | | | | |
| | | | | |
| | | | | |
| | | | | ...... |
| | | | | |
CONTACT

LEARNED TRANSLATION AGENCY
Address: 45 Yinmenkou Rd., Chengdu City, Sichuan Province, P.R.C.
Phone: +86 28 8618 3368/ +86 28 8618 0138
Fax: +86 28 8766 8782
E-mail: cqbyfy@163.com
Msn: cdlta@msn.com
QQ: 396022500
Website :http://www.cdlta.com